Pro tips for redefining your retail experience
Let's face it – everyone loves a good deal. Whether we're saving a buck or two on data, or rewarding ourselves with that brand-spanking-new TV, you just can't beat that feeling of getting one over – especially during Black Friday season!

With so many deals on offer out there and so much fancy advertising and messaging to parse through, you really can't afford to play it by ear. It can all get super overwhelming very quickly. Are you actually getting a good deal? Where are the best discounts on big-ticket items? Will you have time to grab everything on your list?
Don't stress, we've got your back! We've put together a list of things to consider in preparing for Black Friday, and to help you take back your power this shopping season! 

1. Set your budget
We've all been there – over-spending during the shopping season, only to regret it in January. This year, make 100% sure that you've properly calculated what you can afford to spend. Remember, many discount items may not offer straightforward refunds, and dealing with complicated returns policies is not how you want to spend your festive season.
Pro tip: Start budgeting for your end-of-year splurge in January, when you have a decent overview of expected income versus anticipated expenses.
2. Do your research
Whether you're a hardened sales hunter or new to the Black Friday rush, it's vital to do some pre-game prep. As you know, most businesses have already begun ramping up their discount offers for the season, so start your comparison shopping today. While that used to mean in-store advertisements and offers to drive traffic, your safest and most efficient resource is the internet.
The sales season is the only time I sign up for retailers' catalogues, social media pages, and newsletters. Having all your options in your email inbox makes comparisons a breeze. Also, in-demand items are often sold out long before the actual Black Friday. Therefore, getting some 'inside-info' from the retailers themselves will help ensure you grab the best items at the best prices.

Pro tip: No one loves being bombarded with email upon email from the same business. So, once the shopping season is over, simply unsubscribe from the platforms and email lists you no longer need.

3. On-line or brick-and-mortar
Once your budget is set, and you have a good idea of what you want to buy, the next decision you need to make is whether you'll do most of your shopping online or in-store. You're essentially choosing between online purchases' convenience versus the security and peace of mind of in-person transactions.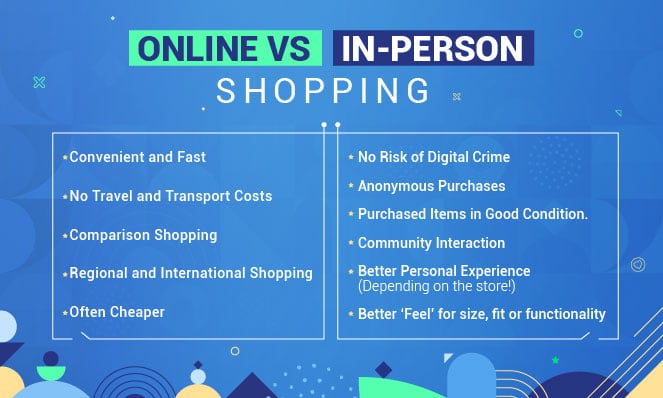 Pro-tip: If you're going the online route, take into account load shedding, and the possibility you may be late to the online shopping party if you can't connect.

Where to spend your hard-earned money? Just ask Mzansi!
As you know, despite their different marketing and messaging strategies, most reputable businesses across a specific industry will offer more or less the same items and services. Furthermore, they will also offer it at more or less the same price-point. Therefore, your major purchasing decisions should be defined by one key consideration – which retailer, amid the crazy rush, will offer you the shopping experience that you deserve?
Will you be valued? Are the shopping attendants knowledgeable about their product line and eager to assist? Does the business in question honour its refund and exchange policies? Is their online store intuitive and easy to use? Does the company listen to your feedback and actively demonstrate that "Hey, you matter to us!"?
Before you buy it, Hellopeter it 
While preparing for the Black Friday madness, check out Hellopeter. As South Africa's most trusted consumer platform, we help you pinpoint which businesses are aware of how people just like you are responding to their offerings and whether these businesses are actively demonstrating that they care about you, the customer.

Hellopeter allows you to gain invaluable insights, reviews and ratings for your favourite stores and most-anticipated purchases, ensuring that the businesses you plan on patronising are actually deserving of your time and money. While this type of 'by customers, for customers' informational resource would often cost an arm and a leg to access, Hellopeter is free to join and free to use. And it gives you real-time, accurate purchasing-experience information to guide your decisions.

Remember, businesses will only act if you use your voice. Visit Hellopeter today, and use your simple-to-activate Hellopeter account to let retailers know what your expectations are this Black Friday. Then come back to us and tell Mzansi whether these businesses met your expectations!
Sign up to Hellopeter Business
If you're a business, sign up for Hellopeter Business to start leveraging the power of online reviews, get insight into what your customers really want, transparency on how your team performs, grow your online presence on search engines such as Google, and much, much more. 
Make Hellopeter part of your pre- and post-Black Friday, and redefine your retail and shopping experience, on your own terms.